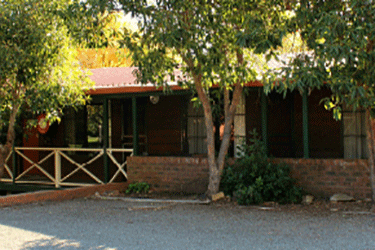 This gorgeous motel that is set in the stunning Alpine region of Dartmouth. The Scales family will welcome you as one of their own family. The rooms are fresh clean and well appointed. You will be surrounded in native gardens and the gentle silence Dartmouth has to offer.
Address: 1 Eustace Street Dartmouth VIC 3701
Contact: Robyn Scales : (02) 6072 4233
Website: www.dartmouthmotorinn.com.au
Red Oak Farm stay is located in the Mitta Valley North East Victoria. The farm stay is hosted by the Moroney Family. It is a 60 minutes drive from Albury/Wodonga and only 20 minutes from the Dartmouth Dam, renowned for its great trout fishing. Red Oak Farmstay is situated on a fully operational dairy farm and is a treat for guests to visit and soak up the atmosphere of a rural lifestyle.
Address: "Arajarra" 835 Little Snowy Creek Road, Eskdale VIC 3701
Contact: (02) 6072 0480 / 0419 217 955
he Witches Garden soothes the mind and inspires the spirit. Wander it's meandering paths and find gardens within gardens. There is an energy about this place that fills the soul. In the middle of the gardens is 'Riversong House', a gracious Arts & Craft home that overlooks the Mitta Mitta river. This remarkable home offers B&B. Stay the night, renew mind and body, leave relaxed and renewed.
Address: 608 Dartmouth Road Mitta Mitta VIC 3701
Contact: Lew & Felicity McDonald : (02) 6072 3533
Website: www.thewitchesgarden.com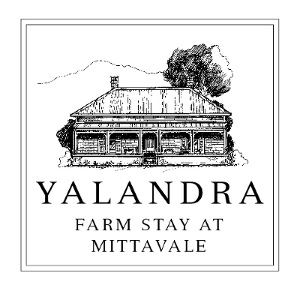 Yalandra farm stay at Mittavale is a beautifully renovated 1913 homestead situated in the stunning Mitta Valley. The homestead offers guests a luxurious, rustic and relaxing place to stay. The homestead consists of four bedrooms all with personal ensuites, a modern and fully equipped kitchen, lounge with cosy open fire for those cold winter nights or in summer enjoy the outdoor areas or relax on the banks of the beautiful Mitta River. No pets allowed to the farm stay.
Address: 4251 Omeo Highway, Eskdale VIC 3701
Contact: 0477 263 007
Website: www.yalandraatmittavale.com
Mitta Mitta Airport is local airport used for tourism, air ambulance, pilot training, crop dusting and fire fighting. Running parallel to the Omeo Highway, Mitta Airport is one of only two airports in the Towong Shire.

Address: 32 nm South-East of Albury
Contact: Russell & Robyn Kelly
Phone: (02) 6072-3632
Mobile Phone: 0417-368-350   0467-441-361
Website: www.wombatgully.com.au/Airport
The Dartmouth Pub offers quality, affordable meals in an idyllic atmosphere. Catering for small or large groups, weddings, wakes, corporate and conference facilities are all available. Children friendly boasting a playground and free minigolf.
Address: 1 Murtagh Place, Dartmouth VIC 3701
Contact: Aaron Scales : (02) 6072 4279 / 0487 406 037
Website: www.dartmouthpub.com.au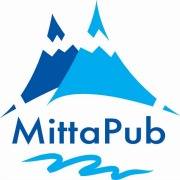 The Mitta Pub (formerly the Laurel Hotel) is one of the North Easts true iconic watering holes. Warm and cosy open fires, an extensive wine list and hearty meals keep the atmosphere inviting and provide a comforting stop in the winter time. The Mitta Pub offers a relaxing meal and a drink to everyone visiting the Mitta Valley.
Address: 5557 Omeo Highway Mitta Mitta VIC 3701
Contact: Chris & Heather : (02) 6072 3541
Website: www.mittapub.com
The Church Cafe Eskdale
The Church Cafe Eskdale is a newly transformed cafe in the heart of Eskdale. We're all about providing good coffee, good tea and wholesome food to our community and visitors of the region!
If you're an Eskdale local or just visiting, there is nowhere better to find a delicious meal or to relax with a beverage of your choice before you take in the sights of our beautiful region. The Church Cafe is currently on the market – make sure you enquire if this is something that might suit your investment in the Valley.
Address: 3794 Omeo Highway, Eskdale VIC 3701
Contact: Angela Mills 0439 312 676
Website: www.thechurcheskdale.com.au
The shop is a community project run by volunteers wher you can find local foods,
creative craft, produce. Shop at the smallest craft shop in Australia.
Open: 11 am – 2 pm  (Saturday and Sunday, public holidays, except Christmas day and Good Friday)
Open: everyday during school holidays between Christmas and mid January.
Address: 5557 Omeo Highway, Mitta Mitta VIC 3701
Contact: Marianne Bartram: bmbartram2atgmail.com
Website: www.facebook/butchershookcraftshop
Mitta Valley Beef provides discerning customers with quality, ethically farm grown meat. All our cattle are pure-bred Herefords and are fully grass fed. Some supplementary feeding occurs over winter, but only farm grown high-quality hay is fed out.
Contact: Robyn Scales: dartmouthmotorinn@bigpond.com
Website: www.mittavalleybeef.com.au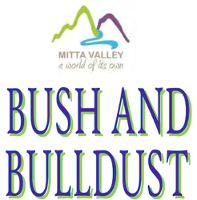 The Bush and Bulldust is a monthly newspaper that reports on activities, events and functions in the Mitta Valley, from Tallandoon, Eskdale, Mitta Mitta to Dartmouth.
Contact: Lorrea Saxton-Smyth : dartmouth.ljsatbigpond.com
Website: www.dartmouth.net.au/bush-bulldust