The Alpine Anglers club are a very active fun and family friendly club that hold and participate in lots of great functions and fishing competitions.
Contact: Phil Meyer : dartmouth.ljsatbigpond.com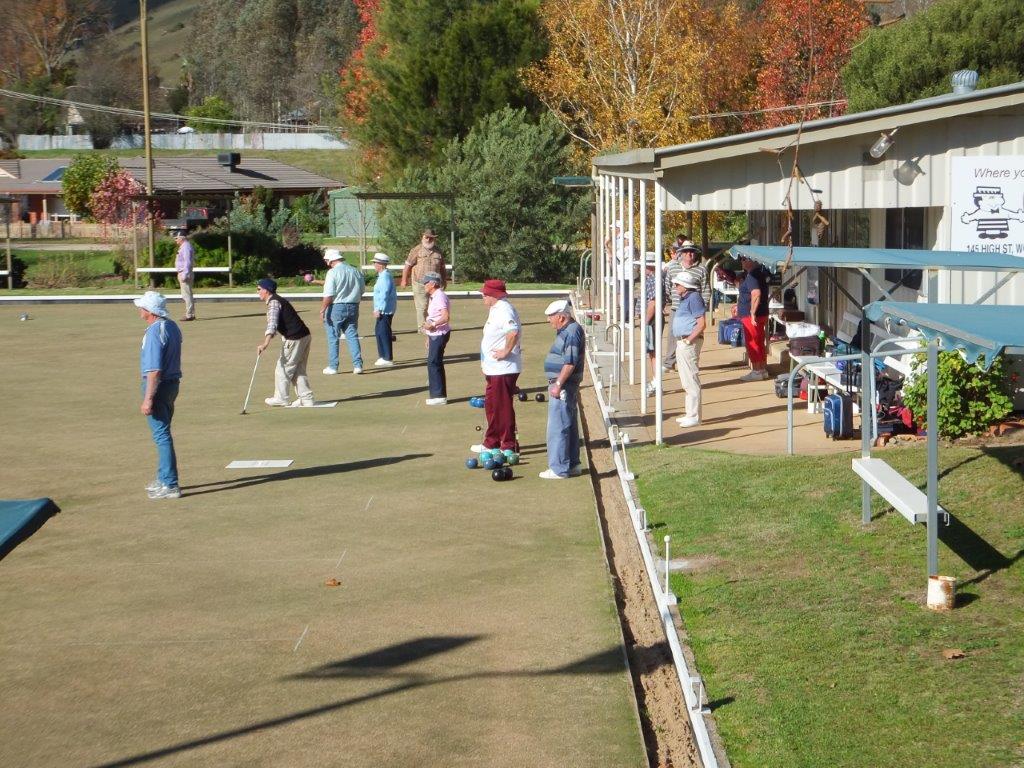 The Mitta Valley Bowling Club is located at Eskdale and is an active and welcoming club that also hosts tournaments. A lawn bowling club, providing to the community a sporting activity and social interaction with all age groups.
Contact: Patricia Swasbrick : pasw.1atbigpond.com.au
The Mitta United Netballl Club, nicknamed the Mountain Woman or the Blues, is a netballl club playing in the Tallangatta & District Netballl League. The club most feared is based in Mitta Mitta, Victoria and Eskdale, Victoria. The club has a fantastic atmosphere and friendly members.
Contact: mittaunitednetballathotmail.com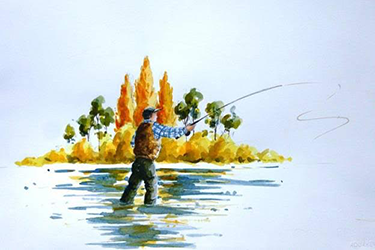 Dartmouth Progress Association
The Dartmouth Progress Association are made up of like minded locals that have a common goal and that is to make Dartmouth a successful vibrant community.
Contact: Lorrae Saxton-Smyth : dartmouth.ljsatbigpond.com
Dartmouth Hall, Heritage Center and Library
The Dartmouth Hall and Heritage Centre was refurbished in 2004. Weddings, parties and meeting all types of functions can be held in the hall. The Lauris Marks Library is a big part of the Hall with many books available to borrow. The Exercise centre is also a big attraction to those who wish to keep fit.
Contact: Cynthia Stuart : cynthia.stuart593atgmail.com
The Eskdale Progress Association was re invented at a period of time when state government funding for town maintenance remained solely in the larger cities and our small but quaint town slowly lost its luster and became extremely tired looking.
A very small number of local community members made a decision to apply for the town's maintenance contract in order to improve the town's aesthetics.
Contact: David Hodgkin : david.hodgkinatbigpond.com
Mitta Valley Art / Photography Show
We are a not for profit voluntary group of art lovers within the Mitta Valley who hope to promote tourism through art and photography.  This Bi-Annual Art/Photography Show was created in 2010 to promote Eskdale, Mitta Mitta and Dartmouth townships, businesses and surrounds as attractive destinations for lovers of these mediums.
Contact: Cynthia Stuart : cynthia.stuart593atgmail.com
Mitta Valley Multi-Purpose Children Center
The Mitta Valley Multi-Purpose Children center is located in the Mitta Mitta Sports and Community Center, Magorra Park in Mitta Mitta. The Center has several purposes throughout the week such as Children Center, Maternal Health Nurse and Community Early Years College.
Valley Landcare Group covers the Mitta Mitta Catchment Dartmouth Dam to almost the top of Lake Hume.
Contact – Anita Reynolds 0419 238 452 anitafreynolds@gmail.com